Welcome to EPA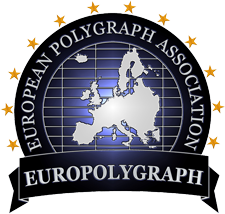 Welcome to the official Web site for polygraph professionals in Europe and abroad. We also welcome members of Law Enforcement, Government and Private Examiners who wish to learn more about this specialist skill and who seek help or consultancy regarding this exciting profession.
Founded in 2003, the European Polygraph Association or Europolygraph (EPA) is the pioneer of its type in Europe and it encourages professional polygraph examiners, and those involved in the detection of deception, around the world to join our ever increasing membership list.
The Europolygraph is formed by professionals who perform computerized polygraph tests observing ethical, legal and scientific guarantees.
In order to become an EPA member, examiners must adhere to strict guidelines and educational requirements that include hundreds of hours of coursework at an accredited school, as well as an internship. As in many respected professions, EPA members must acquire continuing education and training in order to maintain membership.
The European Polygraph Association is a legally constituted and recognized body by the Spanish Ministry of Interior, Registered in the National Register of Associations Group 1, Section 1, National # 587,829 in 2006, while creation dating from 2003.
Our MISSION
To promote and implement the use and development of the Sientific Truth Verification – Lie Detection using the polygraph technique in Europe and abroad, by using it as a highly credible investigation tool embracing all European and International professionals who want to share their experiences in benefit of the society, dedicated to establish the truth.
Encourage decisively the cooperation among all European Law Enforcement and Intelligence agencies in the application and utilization of accepted polygraph techniques to fight more effectively against terrorism and international crime.
Cooperate with worldwide polygraph associations and other professional bodies in matters of mutual interest and  benefit to the Forensic Psychophysiology using the polygraph.
Develop the highest standards of competence in this profession, promoting and encouraging the forensic psychophysiology scientific research, through advanced training and updated techniques.
All members of the European Polygraph Association have graduated a polygraph training program in an institute or school that is accredited by the European Polygraph Association, American Polygraph Association or any other recognized Polygraph Association.