EPA Accredited Polygraph Programs
Promoting quality education in polygraphy, EUROPOLYGRAPH together with the European Polygraph Academy (EPA) has designed a practical and innovative blended learning system that allows unlimited access to professional training in Forensic Psychophysiology.
REQUEST A QUOTE
EPA 2019 Courses and Masters Brochure
BASIC EXAMINER TRAINING PROGRAM
400 hours
Become a professional polygraph examiner with the Basic Training Program from our eLearning platform; Having the opportunity to complete it with a module of real Practical training in an institution attached to our ELP program.
ADVANCED POLYGRAPH TRAINING PROGRAM
300 hours
Designed for professionals who have already completed the Basic Training Program (or have previous demonstrable experience in Polygraphy) and want to update and/or expand their professional knowledge in this field.
INT'L MASTER IN FORENSIC PSYCHOPHYSIOLOGY
700 hours
This program is made to polygraph professionals who wish to expand their knowledge with new technologies based on the Credibility of Testimony, reaching the professional peak in our sector. This Program also includes the Basic Training Program.
Promoting quality education in polygraphy, EUROPOLYGRAPH, together with the European Polygraph Academy (EPA) has designed an innovative blended learning system, that allows unlimited access to professional training in Forensic Psychophysiology.
With our dual training method, each student receives the theoretical-scientific content through a modern eLearning platform. This system allows students to have progress based on their own studying dedication. Our platform is open 24 hours a day, 7 days a week, and it can be used from anywhere on the planet! All that is needed is a computer and internet connection.
This theoretical instruction can be complemented with a PRACTICUM, in which our students are assisted by professionals instructors and/or experienced examiners in their first real polygraph exams, highlighting which are the necessary skills for our profession.
This educational modality is possible by virtue of the agreements signed between the EPA and the organizations participating in the Europolygraph Learning Partner (ELP) program, which comply with a series of academic requirements and training standards established by the EPA. Each ELP undergoes periodic inspections to guarantee its quality and optimal performance.
FACULTY ACCEPTANCE OF ONLINE EDUCATION
Due to the evolution of online education in the U.S., as well as in Europe, higher education institutions during the past twelve years have had amazing success in this new area. The key for that has been that online courses and programs provide access to higher education to millions of potential students that otherwise might be denied because of time or geographic issues.
The millions of students taking online courses nowadays are the evidence to confirm that this modality has a higher demand.
By recognizing the online training programs, the European Polygraph Association intends to be open to a bigger audience, giving us the opportunity to learn more about this profession.
Polygraph art and science will be accessible to everyone, without discrimination, barriers, and at a lower price.
We are in a new era which will allow us to stop those who intend to monopolize education programs, pretending to be unique.
The polygraph is no longer a franchise in the hands of a particular association. The knowledge of this profession does not have exclusive owners.
Thanks to this change, different entities and organizations legally recognized can now transmit their knowledge through education by the Internet and Online courses.
Spanish Ministry of Interior and CEE, registered in the Spanish National Registry of Associations, Group 1, Section 1, National  #587829 in 2206, founded in 2003
Copyright Europolygraph 2019
Promoviendo educación de calidad en Poligrafía, EUROPOLYGRAPH junto a la European Polygraph Academy (EPA) ha diseñado un práctico y novedoso sistema de enseñanza semipresencial que permite el acceso sin límites a la formación profesional en Psicofisiología Forense. Con nuestro método de formación dual, primero, cada alumno recibe los contenidos teórico-científicos a través de una moderna plataforma eLearning, progresando en base a su propia dedicación y esfuerzo ya que nuestra aula se encuentra operativa las 24 horas del día, los 12 meses del año, ¡desde cualquier parte del planeta! Todo lo que se necesita es un ordenador y conexión a internet.
Dicha instrucción teórica es, luego, complementada con la fase final denominada PRACTICUM, en la que nuestros alumnos son asistidos por instructores primarios y/o examinadores experimentados en la realización de sus primeros exámenes de Poligrafo, poniendo en relieve la destreza operativa necesaria para nuestra profesión.
Esta modalidad educativa es posible en virtud a los los acuerdos suscritos entre EPA y las organizaciones participantes del programa Europolygraph Learning Partner (ELP), quienes cumplen con una serie de requisitos académicos y estándares de entrenamiento establecidos por EPA.
Cada ELP se somete a inspecciones periódicas para garantizar su calidad y óptimo desempeño en los siguientes cursos de formación:
Curso Básico de Operador de Poligrafo (400 horas)impartido mediante la plataforma eLearning completado con un módulo de prácticas reales en una institución adherida a nuestro programa ELP.
Curso Avanzado de Poligrafista Experto (300 horas) impartido mediante la plataforma eLearning, diseñado para quienes ya poseen el Curso Básico (o experiencia previa demostrable en Poligrafía) y desean actualizar y/o ampliar sus conocimientos profesionales.
Máster Internacional en Psicofisiología Forense (700 horas), titulación especial ofrecida a través de la European Polygraph Academy en colaboración con los socios ELP. Este programa está dedicado a los profesionales de Poligrafía que deseen ampliar el horizonte de sus conocimientos con las nuevas tecnologías en la Credibilidad del Testimonio, alcanzando la cúspide profesional en nuestro sector.
Miembros Europolygraph Learning Partner (ELP)

COLOMBIA POLYGRAPH ACADEMY
ACADEMIA EURO/AMERICANA DE POLIGRAFÍA AEPA
CENTRO ECUATORIANO DE POLIGRAFIA
INSTITUTO AMERICANO DE POLIGRAFÍA
ACADEMIA INTERNACIONAL DE POLIGRAFIA
SERVICIOS INTEGRALES DE POLIGRAFÍA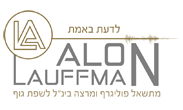 EURO-ISRAELI POLYGRAPH ACADEMY
CERTIFICACIONES DISPONIBLES
Consciente de la gran evolución experimentada por los programas de formación a través de plataformas online impulsados por las principales universidades europeas y americanas, Europolygraph se adapta a los nuevos  tiempos, reconociendo un modelo educativo basado en el éxito obtenido por las más prestigiosas instituciones educativas a nivel internacional.
En consecuencia con estos logros miles de empresas y organismos oficiales internacionales han acogido a profesionales formados brillantemente a través de programas basados en plataformas Online.
Como muestra indudable del reconocimiento de las ventajas de esta forma educativa, hoy día se pueden obtener certificaciones online en distintas materias afines a la Psicofisiología Forense como son Psicología, Criminología o Derecho entre otras.
Dentro de nuestro sector de actividad profesional, la excepción a este reconocimiento universal viene dada por instituciones anacrónicas que supuestamente actúan sin ánimo de lucro, pero que aferradas a un particular modelo educativo de escuelas franquiciadas, intentan mantener la hegemonía sobre algo que nunca les ha pertenecido.
En contraste con la reticencia de unos pocos, cada día son más los millones de estudiantes que cursan estudios a través de plataformas online, este hecho representa una realidad imparable, representando la prueba palpable de que gracias a Internet cualquier persona, sin importar su origen o situación geográfica, puede adquirir conocimientos específicos con reconocimiento internacional.
Por medio del reconocimiento de programas de formación teórica online, completado con módulos de prácticas obligatorias, la European Polygraph Association pretende acercar a un sector más amplio de la sociedad la posibilidad de acceder a una noble profesión. Es el momento para que el arte y la ciencia de la poligrafía sean accesibles a todos, a precios razonables, y sin perder calidad en la enseñanza.
Estamos en una nueva era, la de la comunicación sin barreras, que nos permite decir stop y basta ya a los que intentan monopolizar los programas de educación en poligrafía, a quienes pretenden erigirse como los únicos que pueden certificar un conocimiento que pertenece a la comunidad internacional, sin patentes de ningún tipo.
Las bases del conocimiento de nuestra profesión carecen de dueños o exclusividad. Aquella entidad que posea la metodología y el conocimiento necesario sobre la materia, está legitimada  para transmitirla a través de programas educativos, en nuestro caso certificados por asociaciones profesionales reconocidas legalmente. Estos programas están facultados para utilizar tecnologías abiertamente aceptadas, como Internet y la formación Online.