FORENSIC PSYCHOPHYSIOLOGY POLYGRAPHY PROGRAM TRAINING OF EXAMINERS
450 hours – 15 ects

Become a professional polygraph examiner with the Basic Training Program from our eLearning platform; Having the opportunity to complete it with a module of real Practical training in an institution attached to our ELP program.
ADVANCED POLYGRAPH TRAINING PROGRAM
300 hours – 14 ECTS

Designed for professionals who have already completed the Basic Training Program (or have previous demonstrable experience in Polygraphy) and want to update and/or expand their professional knowledge in this field.
INT'L MASTER IN FORENSIC PSYCHOPHYSIOLOGY
750 hours – 25 ects

This program is made to polygraph professionals who wish to expand their knowledge with new technologies based on the Credibility of Testimony, reaching the professional peak in our sector. This Program also includes the Basic Training Program.
Promoting quality education in polygraphy, EUROPOLYGRAPH, together with the European Polygraph Academy (EPA) has designed an innovative blended learning system, that allows unlimited access to professional training in Forensic Psychophysiology.
With our dual training method, each student receives the theoretical-scientific content through a modern eLearning platform. This system allows students to have progress based on their own studying dedication. Our platform is open 24 hours a day, 7 days a week, and it can be used from anywhere on the planet! All that is needed is a computer and internet connection.
This theoretical instruction can be complemented with a PRACTICUM, in which our students are assisted by professionals instructors and/or experienced examiners in their first real polygraph exams, highlighting which are the necessary skills for our profession.
This educational modality is possible by virtue of the agreements signed between the EPA and the organizations participating in the Europolygraph Learning Partner (ELP) program, which comply with a series of academic requirements and training standards established by the EPA. Each ELP undergoes periodic inspections to guarantee its quality and optimal performance.
FACULTY ACCEPTANCE OF ONLINE EDUCATION
Due to the evolution of online education in the U.S., as well as in Europe, higher education institutions during the past twelve years have had amazing success in this new area. The key for that has been that online courses and programs provide access to higher education to millions of potential students that otherwise might be denied because of time or geographic issues.
The millions of students taking online courses nowadays are the evidence to confirm that this modality has a higher demand.
By recognizing the online training programs, the European Polygraph Association intends to be open to a bigger audience, giving us the opportunity to learn more about this profession.
Polygraph art and science will be accessible to everyone, without discrimination, barriers, and at a lower price.
We are in a new era which will allow us to stop those who intend to monopolize education programs, pretending to be unique.
The polygraph is no longer a franchise in the hands of a particular association. The knowledge of this profession does not have exclusive owners.
Thanks to this change, different entities and organizations legally recognized can now transmit their knowledge through education by the Internet and Online courses.
Your content goes here. Edit or remove this text inline or in the module Content settings. You can also style every aspect of this content in the module Design settings and even apply custom CSS to this text in the module Advanced settings.
Centros Europolygraph Learning Partner (ELP)
Director
Davinia Fernández de Landa
Address
Ground and, first floor, 1200 Century Way, Leeds LS15 8ZA, United Kingdom
Address
23 Sapphire Way, Belvedere, Cape Town, 7979                                              South Africa
Phone
+40 722 698 787
+40 723 633 543
Address
Strada Invingatorilor, no. 31-31 A, apartment no. 7, sector 3
Bucarest 030921
Romania
Email
contact@best-polygraph.ro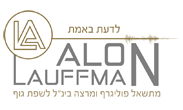 Address
Dror Street, Hod Hasharon, Israel
Address
Haskayne School of Business, 2500 University Dr NW, Calgary, AB T2N 1N4                                                Canadá
Address
Risk Control Plaza. Plot 5, Dreamworld Africana Road, off Lekki-Epe Expressway, Lagos, Nigeria.
Dirección
Calle Perú 8
28290 Las Rozas de Madrid
España
Dirección
Urb. Girasoles Mz. 117 No. 11
Frente al Consulado Americano,
Junto a la Policía Judicial
Guayaquil, Ecuador
Dirección
Calle Monsefu 185 San Miguel Lima – Perú
Director
Magister Blanca Vanessa Aparicio Estrada
Teléfono
+502 5173-0680 / +502 4619-6493 / +502 5908-608
Dirección
Dirección: 8va. Avenida 2-12 Zona 2
Ciudad de Cobán
Depto. de Alta Verapaz, Guatemala C.A. / Muy pronto Oficinas en Ciudad de Guatemala
Email
serviciosprofesionalesicap04@gmail.com
Teléfono
+505 2223 3190, +505 8990 9631
Dirección
Km 4.5 carretera a Masaya, frente al colegio Teresiano. Contiguo a Ópticas Matamoros.
Managua, Nicaragua
Director
Antonio Francisco Díaz Herrera
Teléfono
+57 312 787 7268
+57 304 588 5536
Dirección
Calle 1 No. 7-14, Oficina 404 Edificio el Prado, Centro Histórico, Popayan – Cauca   
Colombia
Dirección
Colonia San Roberto de Sula 15 calle B. 18 y 19 ave.
San Pedro Sula, Honduras C. A.
Dirección
Avda. circunvalación 2, Palacio de Eventos de Venezuela, oficina S-5. Maracaibo. Estado Zulia. Venezuela.
Teléfono
+593 99 852 4230
+593 99 295 6851
Dirección
Av. Pérez Guerrero OE3-124
y San Gregorio, Instituto de Diagnóstico Médico, Tercer piso, Oficina #301, Quito              Ecuador
Dirección
Carrera 52 No. 75 – 111
Barranquilla
Colombia
Dirección
Centro Empresarial El Coloso
C. de Leganitos, 28013 Madrid

Teléfono
+57 311 232 0951
+57 320 423 1922. 
Dirección
Carrera 7 Bis A No 123-66
Oficina 208, Barrio Santa Barbara  – Localidad Usaquen
Bogotá, Colombia
Address
Col Trejo 12 calle entre 22 y 23 av, San Pedro Sula, Honduras.
Address
Ph. Balboa Office Center, Piso 34, Oficina 3401 Av. Balboa con, Calle 27 Este, Panamá
Director
Guillermo Pérez || María de la Luz
Director
Néstor Díaz Hernández
Address
Carrera 53 #64-63
Barrio El Prado
Barranquilla – Colombia
Dirección
Lago Chapala #130 Despacho 4, Colonia Anáhuac C.P. 11440 Alcaldía Miguel Hidalgo, CDMX.
México
Spanish Ministry of Interior and CEE, registered in the Spanish National Registry of Associations, Group 1, Section 1, National  #587829 in 2006, founded in 2003
Copyright Europolygraph 2021